WHAT WE DO
Where we live, how we live.
The shape of cities influences our habits. By transforming places, we can change people's lives. At the same time, we are the ones that plan and build cities and their spaces. Envisioning new ways of living and acting, we can shape the environment around us.
Cidade Ativa
(Active City) is a social organization conceived out of the urgency to create more inclusive, resilient and healthy cities. We seek to encourage more active behaviors that are focused not only on research and transformation of the landscape, but also on changing people.  
[RE]COGNIZE
OBSERVE, RESEARCH, MEASURE, ANALYZE
Our work is guided by a careful reading of spaces and people, carried out mainly through field observation. We apply and develop methodologies that allow us to extract quantitative and qualitative information about these places and the behavior of their users. Collected data are resources both for the creation of project strategies and for the impact assessment of the interventions.
[CO]CREATE
GUIDE, PLAN, DESIGN, TRANSFORM
We turn our ideas into actions. We develop urban design and architecture plans and projects; we formulate guidelines, strategies and policies that can transform physical spaces and make everyday life in cities healthier and more enjoyable. Committed to our cause, we engage other people in this process, connecting citizens to their communities.
[IN]FORM
DISSEMINATE, INSPIRE, EMPOWER, TRAIN
We promote courses, lectures and workshops, we organize publications and campaigns in order to awaken active citizens. By sharing our work, we invite people to visualize and to express their dreams and solutions to a more humane city.
ABOUT US
We are pedestrians, cyclists, we use public transport. We live the streets, the public space, the city. Cidade Ativa is in each one of us. Together we can work to change places where we live, letting that process change us as well. United by this vision, we make a young, dedicated and energetic team.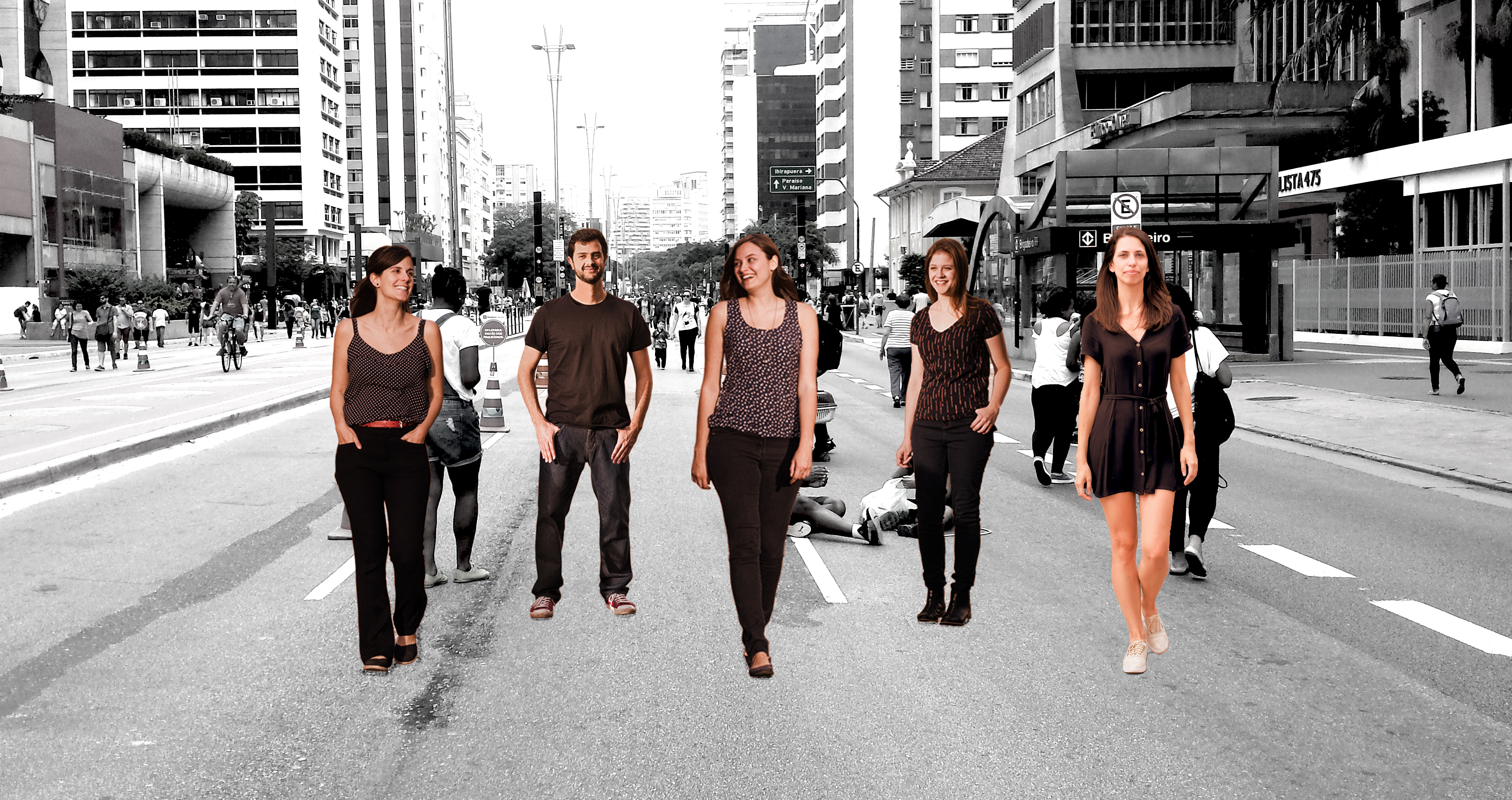 CONTACT
Do you want to chat and find out how you can become a more active citizen and thus contribute to improving our cities?
Leave a message to our team: