Cidade Ativa Warning
In order to warn about health risks when buying a car, we launched, in the 2016's World Car Free Day, the campaign entitled Cidade Ativa Warning. Inspired by cigarette packaging, we want to encourage the presence of warning statements on cars. We have created a series of labels, which can be glued to vehicles, communicating the health consequences of car usage.
The campaign inspires the idea that, one day, cars will leave factories with devices that remind us of all the health risks they bring to us – things that do not normally come to our minds on a day-to-day basis, as it was done with the cigarettes.
The dissemination of car's associated health risks is essential to discourage the use of automobiles in Brazilian cities. It is important to change the notion that it is necessary to own a car in order to be happier and more successful, or that it would bring us greater independence and comfort when moving around. It is also essential to disclose car use side effects for each individual user and especially for society as a whole.
The first series of labels, already released, addresses four themes: pollution, sedentary lifestyle, stress and collision injuries. On them, scientific data support the health alerts in a creative and fun way.
POLLUTION
Every year, an average of 22,000 Brazilians die prematurely from exposure to pollutants and cars are one of the main culprits. According to studies carried out by Dr. Paulo Saldiva, annually, about 3 million tons of pollutants are released in the air of São Paulo, 90% of which are emitted by gases from motor vehicles. In addition, a survey carried out in London revealed that drivers are the ones who are exposed to the greatest amount of pollution because they absorb the smoke produced by the front vehicle, which gets trapped inside vehicles.
SEDENTARY LIFESTYLE
In the last decades, there have been great changes in the lifestyle of Brazilian people. Many started using cars to move around, living in places far from work, and began carrying out larger daily commutes. This increase in car use has generated unhealthy habits, as this routine causes people to move less on foot, and numbers prove the consequences: today, more than 50% of Brazilians are overweight, which aggravates cardiovascular diseases, diabetes, hypertension, among others non-communicable diseases (NCD).
STRESS
Tackling daily traffic in Brazilian cities is often the cause of drivers' stress. A study conducted by the Institute of Psychology and Stress Control (IPSC in portuguese) revealed that it is common to find other related illnesses, such as anxiety, depression, panic, gastritis and asthma or other respiratory illness in people already diagnosed with stress. In addition, experts say that too much stress also raises blood pressure and heart rates. One way to reduce stress is to practice physical activities, which can be performed on daily commutes as an alternative to individual motorized transport.
COLLISION INJURIES
According to the Ministry of Health, 45,000 people die every year in Brazil due to involvement in traffic collisions. Within that number, approximately 20,000 pedestrians are killed after being struck by a vehicle. In addition to the alarming numbers of fatalities, there are still consequences for the country's economy and health system, since people injured in collisions caused by motor vehicles occupy 55% of hospital beds, with each non-fatal victim costing about R$ 90,000.00 (about US$ 23,500.00) for the government. In addition, the fear of running over ends up being a common reason to prohibiting children from playing outside and to choosing the car as a mean of transportation to school.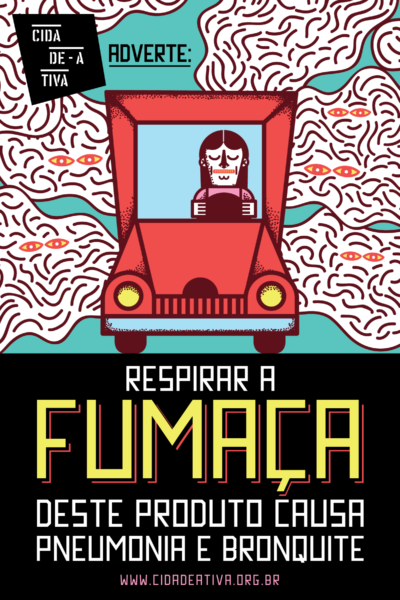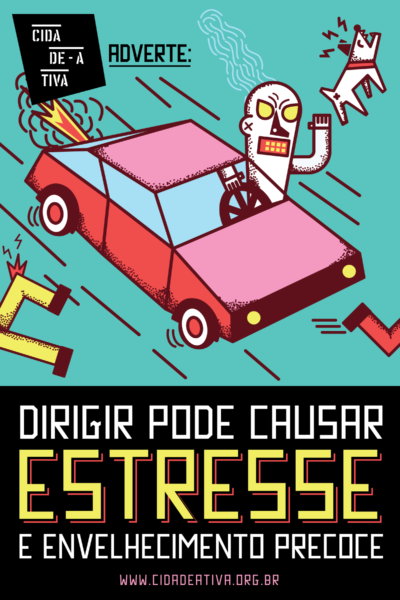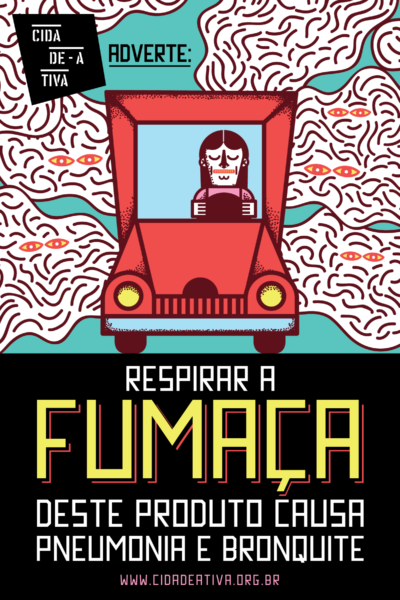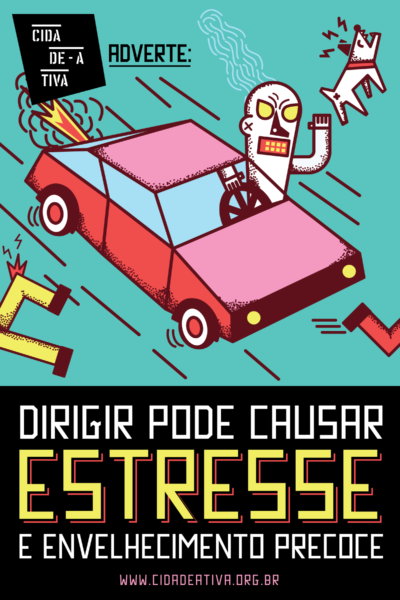 Other actions